---
Safety solution in a vehicle with IoT
Digital Technologies
To tackle the safety need to safeguard young children or pets left forgotten in the overheated vehicle as well as car owner functional needs to track and monitor safety in the car and the emotional needs to create a stress-free vehicle ownership experience for the family. Using digital technologies, I explore the safety solution in a vehicle with the use of IoT to create safety features within the car system such that it can determine a subject left in the parked car (by accident) and create a call for action to lower the chance of fatality.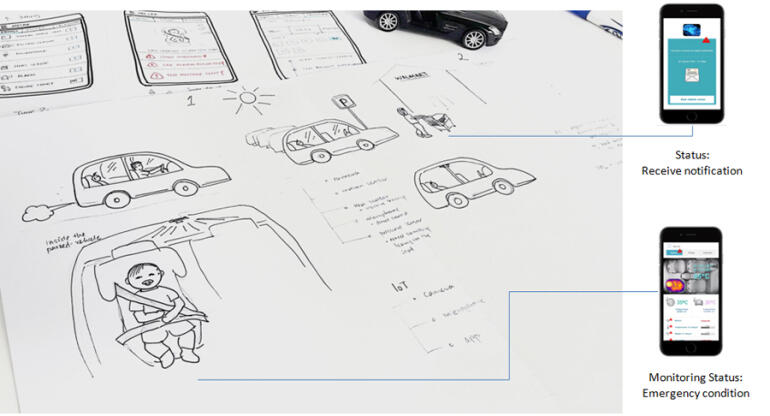 03
SERVICE DESIGN WITH IoT APPLICATION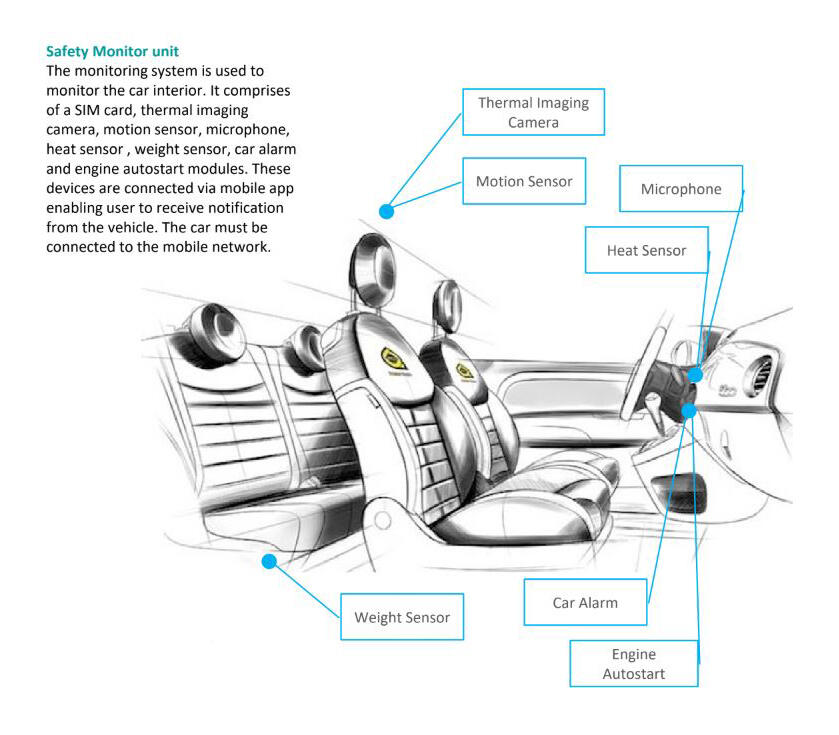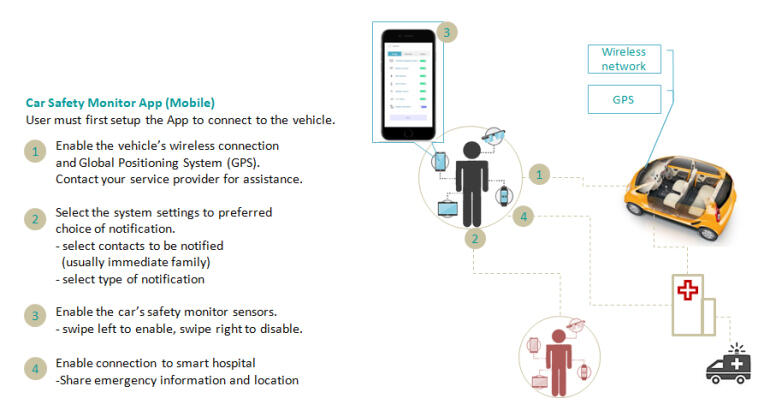 Integrating this solution into OEM would be a challenge without interruption on the vehicle's existing software, its integrated system, other requirements and not to mention the lack of control should consumers decide to add on other devices. The application could be implemented in the after-market allowing consumers to have more control and flexibility over the devices.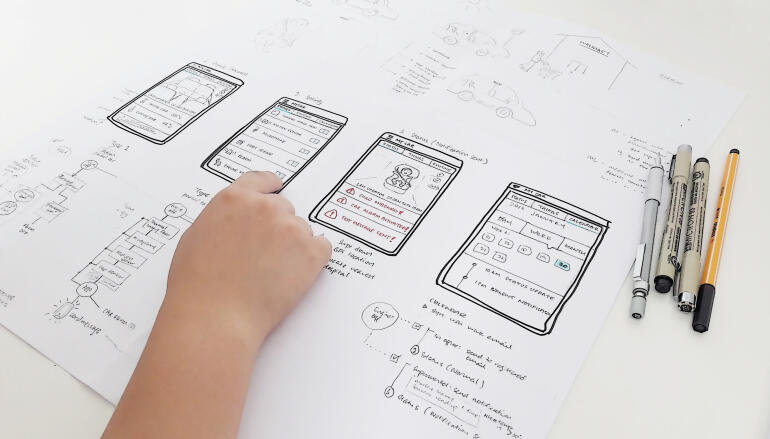 The concept is presented in a low fidelity, interactive prototype which brings to life possible user experiences to be used for usability testing.
---